Feathers

Nature Area

The Nature Area, situated just outside the shop, is everything we could wish for to help demonstrate to customers the joys of garden feeding. Many species can be seen just a few feet in front of the very comfortable sitting area where you can relax with a nice fresh coffee while soaking up the wonderful activity of Feathers' feathered friends.

This is also an ideal area to try out any of our large selection of optics, buying binoculars just couldn't be easier, superb views with a relaxed atmosphere enables you to enjoy the experience and helps you choose the right binoculars for your specific needs.

For those interested in photography, having birds actively flitting around the many perches makes this a super location for budding and experienced photographers alike.
Birds of a Feather - Flock to
Feathers
Total Count: 103
Latest Additions: Teal (18/02/23), Merlin (12/02/22), White Stork (27/05/20), Shelduck (04/04/20), Mediterranean Gull (18/05/18)
| Species | Status |
| --- | --- |
| Barn Owl | Breeder |
| Black Redstart | Rare Visitor |
| Blackbird | Breeder |
| Blackcap | Summer Visitor |
| Black-headed Gull | Fly Over |
| Blue Tit | Breeder |
| Brambling | Winter Visitor |
| Bullfinch | Rare Visitor |
| Buzzard | Breeder |
| Canada Goose | Fly Over |
| Carrion Crow | Regular Visitor |
| Chaffinch | Breeder |
| Chiffchaff | Summer Visitor |
| Coal Tit | Breeder |
| Collared Dove | Breeder |
| Common Gull | Fly Over |
| Coot | Seen on Farm |
| Cormorant | Fly Over |
| Crossbill | Fly Over |
| Cuckoo | Summer Visitor |
| Dunnock | Breeder |
| Egyptian Goose | Fly Over |
| Feral Pigeon | Breeder |
| Fieldfare | Winter Visitor |
| Firecrest | Rare Visitor |
| Garden Warbler | Summer Visitor |
| Goldcrest | Breeder |
| Goldfinch | Breeder |
| Goosander | Fly Over |
| Great Spotted Woodpecker | Breeder |
| Great Tit | Breeder |
| Greenfinch | Breeder |
| Greenshank | Seen on Farm |
| Green Woodpecker | Regular Visitor |
| Grey Heron | Fly Over |
| Grey Partridge | Rare Visitor |
| Grey Wagtail | Breeder |
| Greylag Goose | Fly Over |
| Hawfinch | Rare Visitor |
| Herring Gull | Fly Over |
| Hobby | Summer Visitor |
| House Martin | Breeder |
| Jackdaw | Breeder |
| Jay | Regular Visitor |
| Kestrel | Breeder |
| Kingfisher | Seen on Farm |
| Lapwing | Fly Over |
| Lesser Black-backed Gull | Fly Over |
| Lesser Whitethroat | Seen on Farm |
| Linnet | Breeder |
| Little Egret | Fly Over |
| Little Owl | Rare Visitor |
| Long-tailed Tit | Regular Visitor |
| Magpie | Regular Visitor |
| Mallard | Fly Over |
| Mandarin | Seen on Farm |
| Marsh Tit | Regular Visitor |
| Meadow Pipit | Rare Visitor |
| Mediterranean Gull | Fly Over |
| Merlin | Fly Over |
| Mistle Thrush | Regular Visitor |
| Moorhen | Seen on Farm |
| Mute Swan | Seen on Farm |
| Nuthatch | Breeder |
| Osprey | Fly Over |
| Peregrine Falcon | Fly Over |
| Pied Wagtail | Breeder |
| Pheasant | Breeder |
| Raven | Fly Over |
| Redpoll | Winter Visitor |
| Redwing | Winter Visitor |
| Red Kite | Fly Over |
| Red-legged Partridge | Rare Visitor |
| Reed Bunting | Rare Visitor |
| Reed Warbler | Rare Visitor |
| Robin | Breeder |
| Rook | Regular Visitor |
| Sand Martin | Fly Over |
| Shelduck | Seen on Farm |
| Shoveler | Fly Over |
| Siskin | Breeder |
| Skylark | Breeder |
| Snipe | Seen on Farm |
| Song Thrush | Regular Visitor |
| Sparrowhawk | Regular Visitor |
| Sparrow, House | Breeder |
| Sparrow, Tree | Rare Visitor |
| Spotted Flycatcher | Summer Visitor |
| Starling | Breeder |
| Stock Dove | Regular Visitor |
| Swallow | Summer Visitor |
| Swift | Breeder |
| Tawny Owl | Heard |
| Teal | Rare Visitor |
| Treecreeper | Breeder |
| Turtle Dove | Rare Visitor |
| Wheatear | Summer Visitor |
| White Stork | Seen on Farm |
| Whitethroat | Summer Visitor |
Hawfinch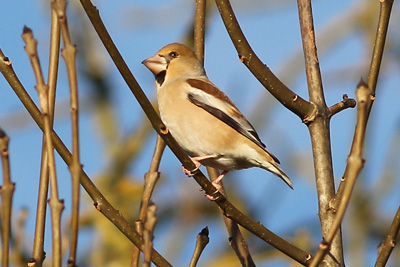 Tree Sparrow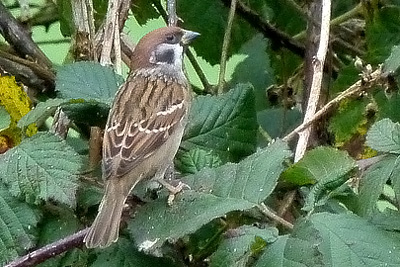 Black Redstart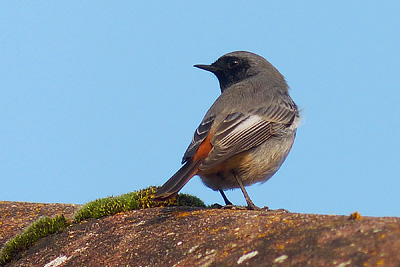 Barn Owl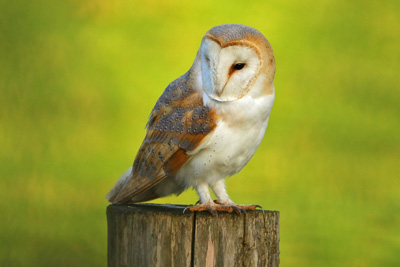 Firecrest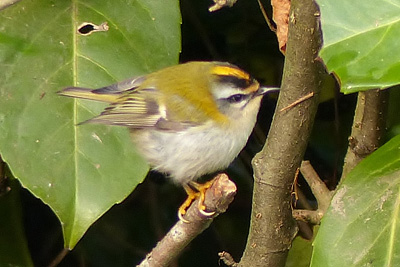 Goldcrest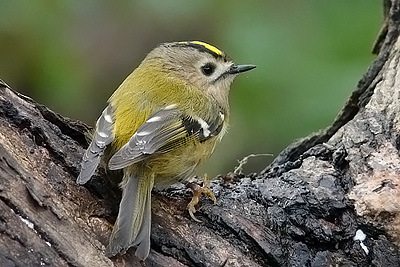 Spotted Flycatcher

Grey Wagtail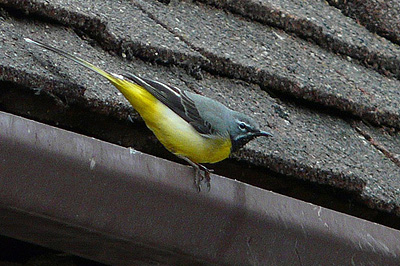 White Stork